So far, Poco has been a brand that has favored the introduction of features at the best price / performance ratio, but with the new F4 GT, Poco has just entered a new market for gaming smartphones, differentiating itself in performance and top features. , combined with the latest generation MIUI 13 interface based on Android 12.
This eight-core processor, which uses Qualcomm's state-of-the-art SoC (System-on-Chip), 4nm Snapdragon 8 Gen 1, offers the best performance on the market in terms of both processor and graphics, with improvements of up to 20%. 50% compared to the previous generation SoC (Snapdragon 888), not forgetting the data, considering the 5G modem and WiFi 6e.
This SoC has LPDDR5 RAM (up to 6400 Mbps) and UFS 3.1 storage with 128 and 256 GB capacity. To ensure proper cooling throughout this series, Poco applied Liquid Cooling 3.0 technology, which consists of several solutions, such as separating SoC from the battery charge controllers, forming two steam chambers and a copper base for better heat transfer.
This solution is just as important when you consider that this Poco F4 GT is the brand's first smartphone to be compatible with HyperCharge 120W technology, which fully charges a 4700 mAh battery in just 17 minutes. This achievement is only possible thanks to a battery of two 2350 mAh cells and Adaptive Charge technology, which regulates charging at the most critical stage of the process, at a charge level of 80-100%.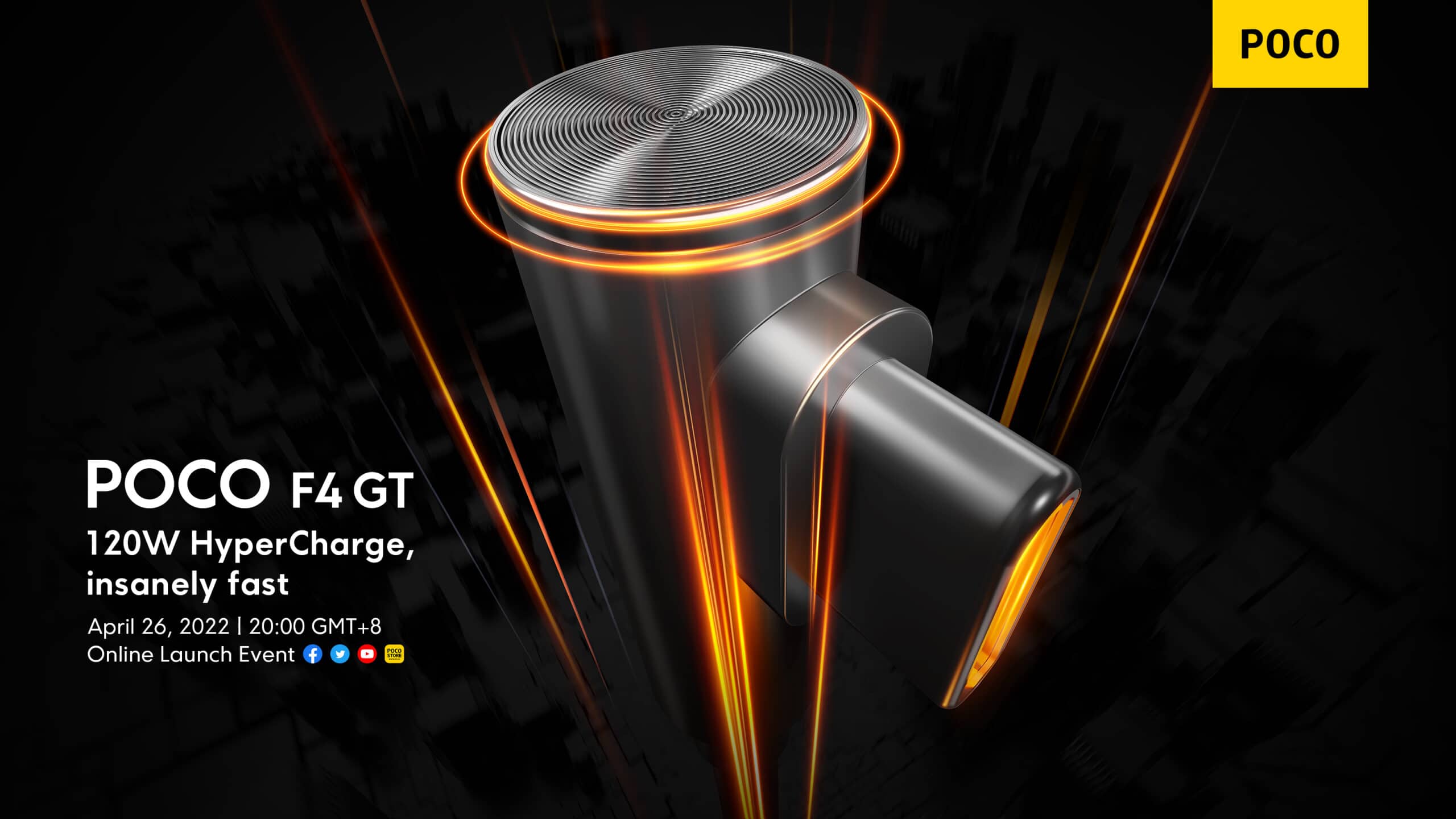 Given that this is a gaming smartphone, the Poco introduced a curved plug (in the shape of the letter "L") so that the location of the USB-C charging port does not need to be changed. use an uncomfortable smartphone during long gaming sessions. And since we're talking about games, it's worth noting that the new Poco F4 GT's display is a 6.67-inch 10-bit AMOLED, fully flat, with a refresh rate of 120 Hz and a touch response of 480 Hz.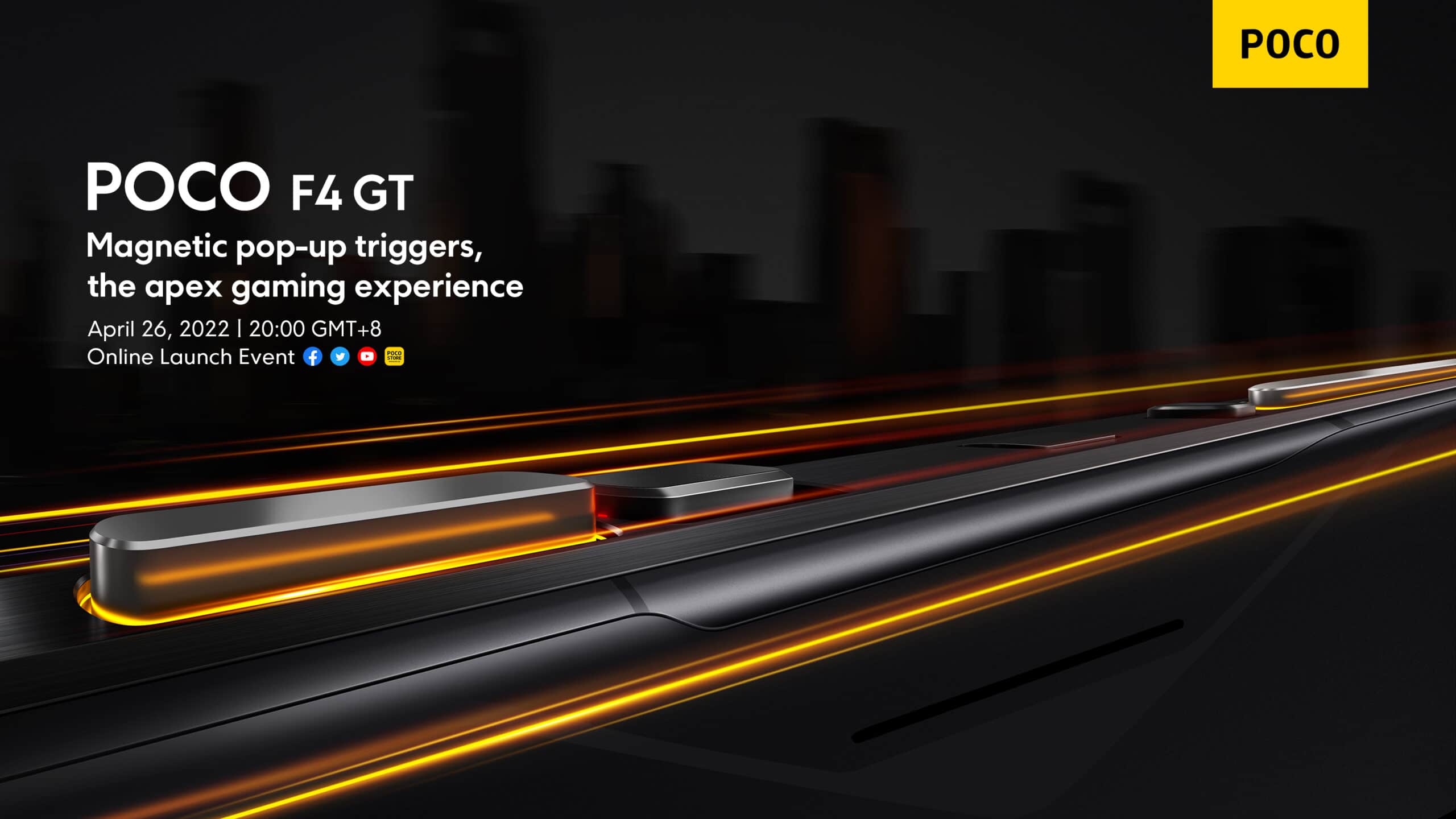 To avoid a confusing interface by using multiple buttons on the screen interface during games, Poco created innovative magnetic triggers that use a "pop-up mechanism" meaning they are stored for normal use. , but ready. is activated whenever you want to play.
All of these features are enough to put the Poco F4 GT on a par with some of the best smartphones today, such as the OnePlus 10 Pro, ZTE Nubia Red Magic 7 Pro, and Black Shark 5 Pro, that use the same type of display. and the same Processor Type, as well as the Realme GT 2 and Asus ROG Phone 5s Pro, the advantage of the Poco F4 GT using a more advanced processor and faster battery charging system.
For those who want to know more about this smartphone, you can follow the presentation through the official links twitteras well as YouTube.
If you are interested in buying this new smartphone, you can buy it through the official store POCO on AliExpress, starting at € 723.16 for the 128GB version and € 868.06 for the 256GB version. At the same time, Poco will launch a new Poco Watch with a 1.6-inch AMOLED display, with a battery life of up to 14 days, also available from the official store POCO on AliExpressfrom EUR 117.42.